Request an instant group quote
Explore the wonders of the sea together!
Grab your friends or family and choose an unforgettable dive vacation, or as we like to call it, "Divecation"! These vacations feature incredible top-rated resorts set in locations that offer some of the best diving in the world. Jump in and see stunning coral reefs, meet fascinating marine life, and discover ancient shipwrecks. When you and ten of your fellow divers travel together, you'll receive special pricing and other perks on your diving getaway including discounted excursions and more.
Additional Group Benefits
15th adult travels free
Private group check-in with welcome cocktail at reception
Special group savings - even if flying from different cities
Complimentary room upgrade for the group leader
Rooms located together or in the same area of the resort
Spa discounts for each group member
Bonaire
Buddy Dive Resort
Nestled along the shores of an unspoiled natural paradise, offering spectacular sunsets, gentle sea breezes and crystal clear waters, is Buddy Dive Resort – the ultimate destination for action-packed dive vacations on the southern Caribbean island of Bonaire. Known for its laid-back atmosphere and comfortable accommodations, this resort is ideal for singles, couples and groups looking to explore the island's renowned underwater world.
Fully-equipped five-star PADI dive centre
Wide choice of accommodation for individuals and groups
Extensive range of dive options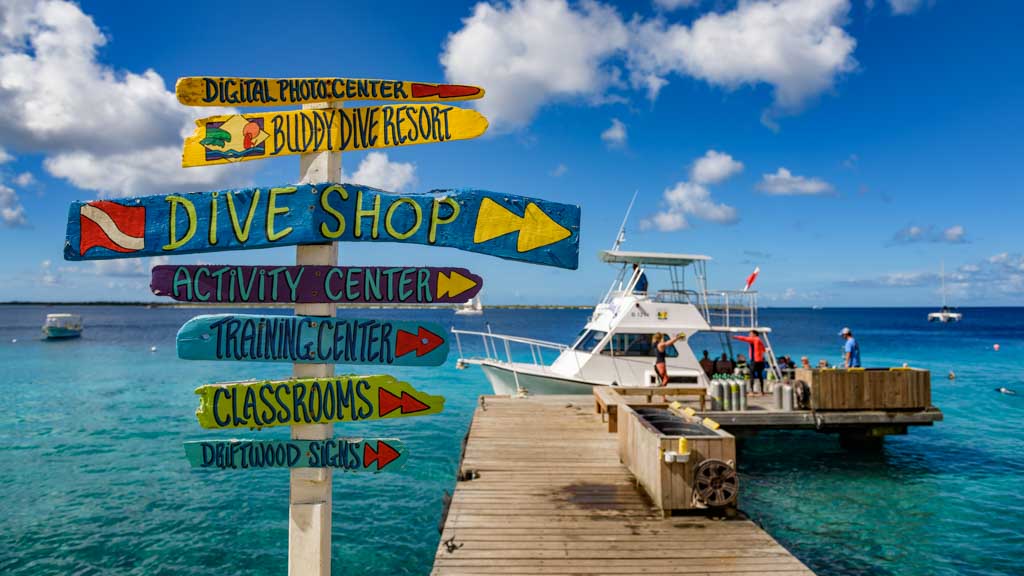 To book a Group or for more information on group bookings, call 1-877-SUNWING or email mygroupvacation@sunwing.ca