From world class shopping to beautiful beaches and championship golf courses, Florida has something to offer travellers of all ages and tastes. Whether you choose to vacation in the hotspot of Miami or the laidback Fort Lauderdale, a stay in Florida is the perfect way to start or finish your cruise vacation. When you book a Florida Cruise and Stay package, you can have the best of both worlds; spend some time exploring the Sunshine State and sail the high seas from PortMiami on select cruise ships.
---
---
B Ocean Resort Fort Lauderdale
B Ocean Resort Fort Lauderdale offers effortless retreats on a picturesque white-sand beach. Spend your days relaxing in a beach chaise or a poolside lounger, with attentive wait service to cater to your every whim and desire.
Ocean-liner themed beach hotel near exciting Las Olas Boulevard
Complimentary perks like bicycle use and Wi-Fi
Great for adult celebrations, with special seniors' discounts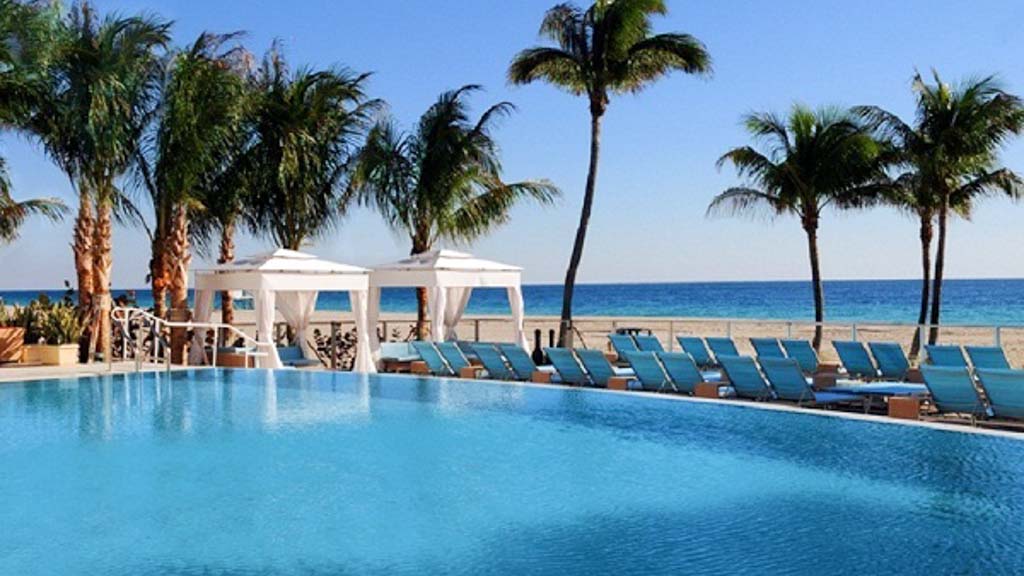 ---
Riu Plaza Miami Beach
A popular meeting point for intellectuals and artists, the Riu Plaza Miami Beach offers modern and stylish vacations just minutes from art galleries and lively clubs. With its beachside location, guests can dip their toes into soft white sand and take refreshing dips into the crystal clear ocean.
Stylish beachfront hangout favoured by artists and intellectuals
Free Wi-Fi and mini-fridge; complimentary loungers, parasols and towels
Peaceful accommodations for families and couples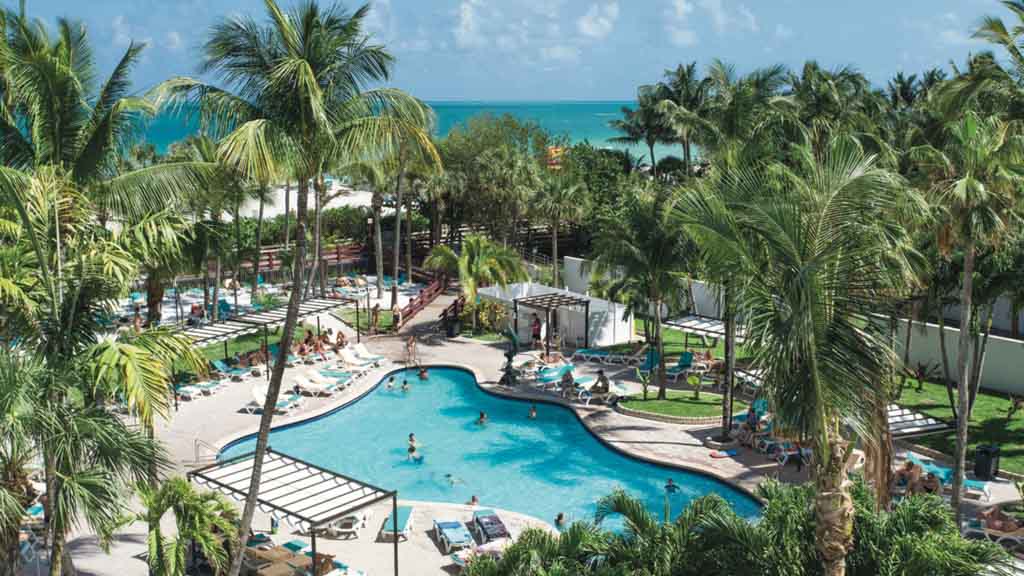 ---
Ocean Sky Hotel and Resort
Experience effortless luxury at the Ocean Sky Hotel & Resort, situated on a stunning beachfront in Fort Lauderdale. Whether you spend your days lounging on soft sand by calm waves or on a chaise by the spacious pool deck overlooking the ocean, this hotel's resort-style atmosphere ensures that relaxation is paramount.
Beachfront Fort Lauderdale resort near historic Las Olas Boulevard
Relaxing heated oceanfront pool, and spacious Jacuzzi
Varied packages available great for family celebrationsy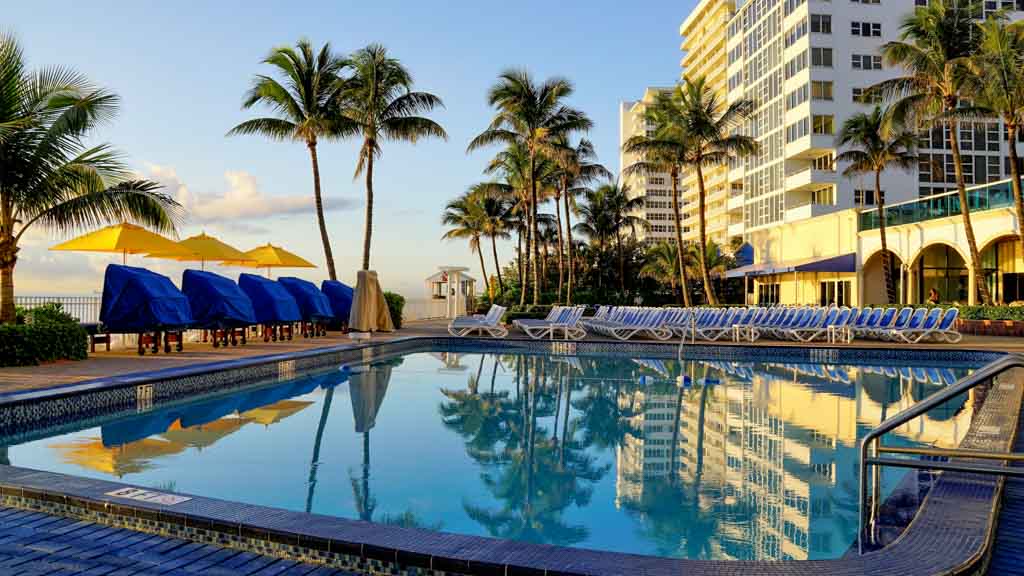 ---
Want more? Check out more of our blog posts to find out how you can Vacation Better this winter. Follow us on Instagram @sunwingvacations and Twitter @SunwingVacay for updates, deals, contests and more.