Get into #SunwingMode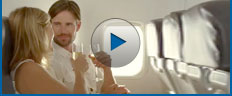 Last minute travel deals
Vacation deals
Hotel deals
Cheap flights
Departure cities
Hotel brand
Type of vacation
Travel partners

Select your vacation city

| | |
| --- | --- |
| | Aruba vacations |
| | Bahamas vacations |
| | Nassau vacations |
| | Grand Bahama vacations |
| | Barbados vacations |
| | Belize vacations |
| | Colombia vacations |
| | Cartagena |
| | Costa Rica vacations |
| | Liberia |
| | San Jose |
| | Cuba vacations |
| | Camaguey/Santa Lucia vacations |
| | Cayo Coco vacations |
| | Cayo Guillermo vacations |
| | Cayo Largo vacations |
| | Cayo Santa Maria vacations |
| | Cienfuegos vacations |
| | Havana vacations |
| | Holguin vacations |
| | Manzanillo de Cuba vacations |
| | Santiago de Cuba vacations |
| | Varadero vacations |
| | Curacao vacations |
| | Dominican Republic vacations |
| | Juan Dolio vacations |
| | La Romana vacations |
| | Puerto Plata vacations |
| | Punta Cana vacations |
| | Samana vacations |
| | Santo Domingo vacations |
| | England vacations |
| | London vacations |
| | France vacations |
| | Paris vacations |
| | Grenada vacations |
| | Honduras vacations |
| | La Ceiba vacations |
| | Roatan vacations |
| | Holland vacations |
| | Amsterdam vacations |
| | Jamaica vacations |
| | Italy vacations |
| | Rome vacations |
| | Venice vacations |
| | Florence vacations |
| | Mexico vacations |
| | Acapulco vacations |
| | Cancun vacations |
| | Cozumel vacations |
| | Huatulco vacations |
| | Ixtapa-Zihuatanejo vacations |
| | Los Cabos vacations |
| | Manzanillo vacations |
| | Mazatlan vacations |
| | Michoacan vacations |
| | Puerto Escondido vacations |
| | Puerto Vallarta vacations |
| | Riviera Cancun vacations |
| | Riviera Maya vacations |
| | Riviera Nayarit vacations |
| | Yucatan vacations |
| | Panama vacations |
| | Portugal vacations |
| | Lisbon vacations |
| | Porto vacations |
| | San Juan vacations |
| | Scotland vacations |
| | Glasgow vacations |
| | Spain vacations |
| | Barcelona vacations |
| | Saint Lucia vacations |
| | St. Maarten vacations |
| | United States vacations |
| | |
| | Fort Myers vacations |
| | Las Vegas vacations |
| | Orlando vacations |
| | St.Petersburg | Clearwater vacations |
| | Venezuela vacations |
| | |
Honeymooners deserve to indulge in the pleasures of a tropical paradise while being treated like royalty. Lose yourself in pure luxury with our honeymoon packages available in some of the most exotic destinations in the world. Enjoy 5-star treatment with first-class amenities, sumptuous cuisine, rejuvenating spa treatments, and much more. Celebrate your wedding in style with honeymoon bonuses* like complimentary room upgrades, special gifts, late checkout, romantic candlelight dinners, couples massages, and more couples-only extras.
*Honeymoon package inclusions will vary depending on the resort and travel dates.
TOP HONEYMOON HOTSPOTS

The Hideaway at Royalton Riviera Cancun, MEXICO

Enjoy the VIP treatment with private check-in and a welcome cocktail before you retreat to your upgraded room** featuring sparkling wine and fruit. Pamper yourself with a 30-minute couples massage before indulging in a private dinner with a butler to ensure the perfect romantic evening.

Brides and grooms will enjoy a VIP-style experience with a welcome cocktail, sparkling wine and fruit in your room, and a free room upgrade.** Spend an afternoon at the spa indulging in baths, saunas and pools at the hydro therapy circuit. Then savour the delicious cuisine at your private dinner served by a dedicated butler.

Jewel Paradise Cove Beach Resort, JAMAICA

Celebrate your love with a special honeymoon bonus that includes a gift of sparkling wine and a 'his and her' massage (available when you book an Oceanview Room or higher for a minimum of 6 nights). This Relax Resort™ also offers a welcome cocktail, express check-in, late check-out,** a welcome gift and more.

Hotel Mousai, PUERTO VALLARTA, MEXICO

New to Sunwing and our Adults Collection™, this resort offers an outstanding honeymoon bonus featuring a bottle of sparkling wine or tequila upon arrival, late check-out,** a welcome gift, 20% spa discount, complimentary room upgrade,** 1 breakfast in bed, turndown service, and a romantic dinner for two.

Hyatt Ziva Los Cabos, MEXICO

Stay in a Club Premium room and enjoy special inclusions for the perfect honeymoon, such as private check-in and check-out, personalized concierge service, sparkling wine in your room, pillow menu, VIP mini-bar, premium room amenities, free Wi-Fi access, 20% spa discount, and much more!

Renaissance Aruba Resort and Casino, ARUBA

This secluded adults only resort offers an abundance of fine dining options, luxurious accommodations with free Wi-Fi, first-class amenities, and lively evening entertainment. As an added value, guests receive a 15% spa discount and a complimentary water taxi to Renaissance Private Island – Flamingo Beach.

Royalton Cayo Santa Maria, CUBA

This adults only resort has won numerous TripAdvisor® awards for its outstanding quality and service. Spend your honeymoon here and enjoy a welcome cocktail, private check-in, sparkling wine and fruits in your room, nightly turndown service, a romantic dinner and late check-out.**

Royalton Hicacos Resort and Spa, CUBA

Honeymooners will be treated like VIPs at this adults only resort with special bonuses like a free room upgrade,** a bottle of sparkling wine in your room, tropical fruit basket, private cocktail and dinner, one couples photo, and a 10% discount on all spa services.

Sonesta Ocean Point Resort, ST. MAARTEN

Honeymooners will be treated like VIPs at this adults only Enjoy a luxurious holiday at this adults only resort. Relax at the lavish spa, enjoy delicious cuisine at the glorious open-air restaurant, and retreat to stylish accommodations. As a Relax Resort™, this hotel offers a welcome cocktail, a bottle of sparkling wine, rum or tequila in your room, a 20% spa discount and more.
| | |
| --- | --- |
| My closest departure gateway is | |

Friday, March 04, 2016 - 7 Days - All inclusive

Reg

$1285

$755
+ $465 taxes and fees

Wednesday, March 02, 2016 - 7 Days - All inclusive

Reg

$1185

$825
+ $432 taxes and fees

Monday, February 29, 2016 - 7 Days - All inclusive

Reg

$1595

$885
+ $465 taxes and fees

Thursday, March 17, 2016 - 7 Days - All inclusive

Reg

$1915

$895
+ $432 taxes and fees

Tuesday, February 09, 2016 - 7 Days - All inclusive

Reg

$1965

$995
+ $432 taxes and fees

Monday, February 22, 2016 - 7 Days - All inclusive

Reg

$2185

$1005
+ $432 taxes and fees

Saturday, March 19, 2016 - 7 Days - All inclusive

Reg

$1415

$1035
+ $425 taxes and fees

Save 18% on this vacation
Toronto to Cancun
Oasis Palm

Thursday, February 18, 2016 - 7 Days - All inclusive

Reg

$1315

$1075
+ $432 taxes and fees

Tuesday, March 01, 2016 - 7 Days - All inclusive

Reg

$1615

$1095
+ $432 taxes and fees

Thursday, February 18, 2016 - 7 Days - All inclusive

Reg

$1415

$1125
+ $432 taxes and fees

Monday, February 22, 2016 - 7 Days - All inclusive

Reg

$1295

$1125
+ $432 taxes and fees

Wednesday, March 02, 2016 - 7 Days - All inclusive

Reg

$1855

$1185
+ $425 taxes and fees

Thursday, February 18, 2016 - 7 Days - All inclusive

Reg

$1585

$1225
+ $432 taxes and fees

Monday, February 22, 2016 - 7 Days - All inclusive

Reg

$2085

$1245
+ $465 taxes and fees

Friday, March 04, 2016 - 7 Days - All inclusive

Reg

$2135

$1335
+ $432 taxes and fees

Tuesday, March 22, 2016 - 7 Days - All inclusive

Reg

$1585

$1365
+ $465 taxes and fees

Tuesday, February 09, 2016 - 7 Days - All inclusive

Reg

$1905

$1375
+ $432 taxes and fees

Tuesday, March 22, 2016 - 7 Days - All inclusive

Reg

$2025

$1375
+ $465 taxes and fees

Tuesday, March 22, 2016 - 7 Days - All inclusive

Reg

$1705

$1395
+ $432 taxes and fees

Sunday, March 20, 2016 - 7 Days - All inclusive

Reg

$1935

$1405
+ $415 taxes and fees

Tuesday, March 22, 2016 - 7 Days - All inclusive

Reg

$1855

$1495
+ $465 taxes and fees

Tuesday, March 22, 2016 - 7 Days - All inclusive

Reg

$1875

$1495
+ $465 taxes and fees

Thursday, March 03, 2016 - 7 Days - All inclusive

Reg

$2055

$1525
+ $475 taxes and fees

Thursday, March 03, 2016 - 7 Days - All inclusive

Reg

$2975

$1545
+ $432 taxes and fees

Tuesday, March 01, 2016 - 7 Days - All inclusive

Reg

$2195

$1635
+ $432 taxes and fees

Tuesday, March 22, 2016 - 7 Days - All inclusive

Reg

$2255

$1655
+ $465 taxes and fees

Friday, March 04, 2016 - 7 Days - All inclusive

Reg

$2385

$1695
+ $432 taxes and fees

Friday, March 18, 2016 - 7 Days - All inclusive

Reg

$3665

$1715
+ $432 taxes and fees

Tuesday, March 01, 2016 - 7 Days - All inclusive

Reg

$2245

$1785
+ $432 taxes and fees

Tuesday, March 01, 2016 - 7 Days - All inclusive

Reg

$2835

$1825
+ $432 taxes and fees

Wednesday, February 24, 2016 - 7 Days - All inclusive

Reg

$2545

$1825
+ $432 taxes and fees

Monday, March 07, 2016 - 7 Days - All inclusive

Reg

$2555

$2215
+ $475 taxes and fees

Monday, February 22, 2016 - 7 Days - All inclusive

Reg

$3415

$2395
+ $365 taxes and fees

Tuesday, March 22, 2016 - 7 Days - All inclusive

Reg

$3095

$2535
+ $475 taxes and fees