Get into #SunwingMode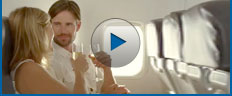 Last minute travel deals
Vacation deals
Hotel deals
Cheap flights
Departure cities
Hotel brand
Type of vacation
Travel partners

Select your vacation city

| | |
| --- | --- |
| | Aruba vacations |
| | Bahamas vacations |
| | Nassau vacations |
| | Grand Bahama vacations |
| | Barbados vacations |
| | Belize vacations |
| | Colombia vacations |
| | Cartagena |
| | Costa Rica vacations |
| | Liberia |
| | San Jose |
| | Cuba vacations |
| | Camaguey/Santa Lucia vacations |
| | Cayo Coco vacations |
| | Cayo Guillermo vacations |
| | Cayo Largo vacations |
| | Cayo Santa Maria vacations |
| | Cienfuegos vacations |
| | Havana vacations |
| | Holguin vacations |
| | Manzanillo de Cuba vacations |
| | Santiago de Cuba vacations |
| | Varadero vacations |
| | Curacao vacations |
| | Dominican Republic vacations |
| | Juan Dolio vacations |
| | La Romana vacations |
| | Puerto Plata vacations |
| | Punta Cana vacations |
| | Samana vacations |
| | Santo Domingo vacations |
| | England vacations |
| | London vacations |
| | France vacations |
| | Paris vacations |
| | Grenada vacations |
| | Honduras vacations |
| | La Ceiba vacations |
| | Roatan vacations |
| | Holland vacations |
| | Amsterdam vacations |
| | Jamaica vacations |
| | Italy vacations |
| | Rome vacations |
| | Venice vacations |
| | Florence vacations |
| | Mexico vacations |
| | Acapulco vacations |
| | Cancun vacations |
| | Cozumel vacations |
| | Huatulco vacations |
| | Ixtapa-Zihuatanejo vacations |
| | Los Cabos vacations |
| | Manzanillo vacations |
| | Mazatlan vacations |
| | Michoacan vacations |
| | Puerto Escondido vacations |
| | Puerto Vallarta vacations |
| | Riviera Cancun vacations |
| | Riviera Maya vacations |
| | Riviera Nayarit vacations |
| | Yucatan vacations |
| | Panama vacations |
| | Portugal vacations |
| | Lisbon vacations |
| | Porto vacations |
| | San Juan vacations |
| | Scotland vacations |
| | Glasgow vacations |
| | Spain vacations |
| | Barcelona vacations |
| | Saint Lucia vacations |
| | St. Maarten vacations |
| | United States vacations |
| | |
| | Fort Myers vacations |
| | Las Vegas vacations |
| | Orlando vacations |
| | St.Petersburg | Clearwater vacations |
| | Venezuela vacations |
| | |
Pristine beaches and azure waters line the coastline of Guardalavaca; one of the province of Holguin's many beaches. Located approximately 50 kilometres from the capital city of Holguin, Guardalavaca offers visitors a stunning beach setting along a 1,200 meter long bank of the Cuban seashore.
Read more

The archaeological museum at "Chorro de Maita" is an interesting excursion. Considered to be one of the most significant burial grounds in the Caribbean area, the "Chorro de Maita" site is a village and a burial ground of Arawak Indians dating back to 1490-1540. Diggings in this site discovered 108 remains - including the skeleton of a European.
Your stay in Guardalavaca won't be complete without a visit to the nearby Dolphin Aquarium. Here you will have a chance to see some of the most loved mammals in the world perform and learn about their habits in a natural environment. Swimming with the dolphins is also an option at the Aquarium.
Legend states that the area of Guardalavaca was a favourite place for pirates and buccaneers due to the isolation and low population. In fact, the name Guardalavaca means "put the cow away", said to be from the settlers hiding their cattle when they saw the raiding vessels approach the shore. Rumours speak of hidden treasures buried along the coastline of the Holguin province waiting to be dug out from under the sands.
The resort area of Guardalavaca offers visitors a secluded tropical setting and has quickly grown to be the second largest tourist destination in Cuba. The clean, warm waters of the Atlantic Ocean are calm and offer great conditions for watersports. Guardalavaca is an ideal place for those who want to get away from it all. Read less
| | |
| --- | --- |
| My closest departure gateway is | |

Tuesday, May 31, 2016 - 7 Days - All inclusive

Reg

$435

$215
+ $380 taxes and fees

Tuesday, May 31, 2016 - 7 Days - All inclusive

Reg

$525

$305
+ $380 taxes and fees

Tuesday, May 31, 2016 - 7 Days - All inclusive

Reg

$545

$325
+ $380 taxes and fees

Tuesday, May 31, 2016 - 7 Days - All inclusive

Reg

$805

$585
+ $380 taxes and fees

Tuesday, May 31, 2016 - 7 Days - All inclusive

Reg

$835

$615
+ $380 taxes and fees

Tuesday, May 31, 2016 - 7 Days - All inclusive

Reg

$885

$665
+ $380 taxes and fees


Language spoken in Holguin

Spanish. English widely spoken in most areas.


Currency and exchange used in Holguin


The Cuban Convertible Peso is the local currency, although Canadian dollars are recommended. Most hotels have a money exchange office on site, although not all will exchange Canadian travel cheques. Visa and Mastercard cheques and credit cards are widely accepted. Regrettably, American Express cheques and credit cards are not commonly accepted. ATM's are not available in Cuba.


Voltage in Holguin


110V or 220V (Adapters may be required at select hotels and are available on a very limited basis. We suggest you bring your own.)


Vacation packing checklist


Click here for a vacation packing checklists



Mandatory Check-in of Mobility Aids


Many countries, including Cuba, require that any mobility device (wheelchair, scooter, walker etc.) be screened and x-rayed prior to being loaded onto the return flight. Therefore, passengers are not permitted by the Airport Authority to 'gate-check' their devices. The Airport Authority will provide wheelchairs for passenger's use while in the airport at the check-in counter.

While on vacation in Holguin


Sunwing suggests the recommendations below while traveling on vacation to Holguin to ensure that you have a safe and enjoyable holiday.


Documents needed to visit Holguin




Canadian Citizens must carry a valid Canadian Passport


Canadian Citizens please click here


Non-Canadian citizens please contact the Cuba consulate or embassy prior to booking or contact Sunwing for further assistance.